Recycling points on the canal system are sparse and unpredictable: if they accept glass they probably don't accept cardboard: if they do, then plastic or cans are not accepted.When we were recently attempting to recycle some waste packaging and coming to the conclusion that I would have to take the bag of plastic bottles back to the boat for a future expedition I drifted back in time to my childhood. I was thinking about what we did with the, much less prolific, packaging 55 years ago. In particular, I remembered the Kellogs Cornflakes boxes.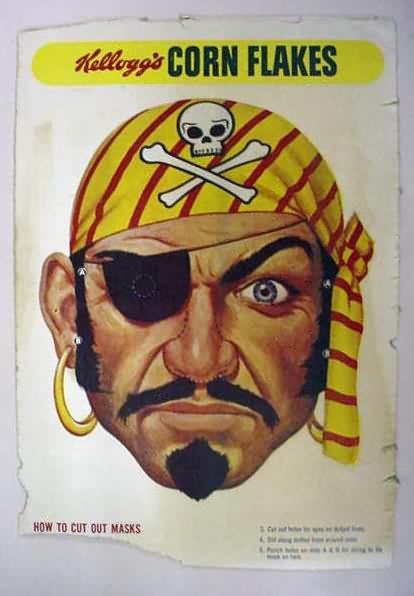 On the back there was always a mask to cut out....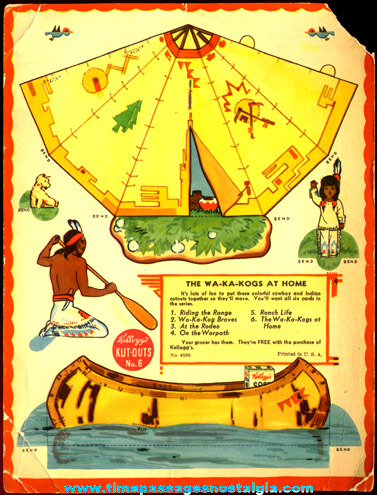 Or a model to make....
And sometimes a free gift too...
The rest of the box, of course, was cut up to fit into our shoes to cover the hole in the sole.