Loughborough boasts the largest bell foundry in the world -
Taylors
- where
Great Paul
, the 17ton bell at St. Paul's Cathedral in London, was cast. Local residents may also tell you that Big Ben was cast here but this is another of the many stories which surround this bell. It was actually cast in Stockton-on-Tees and weighed 16tons. As St. Stephen's tower was unready, Big Ben was first hung in Palace Yard but it cracked in use. The metal was recast at the only other bell foundry now existing in England -
Whitechapel Bell Foundry
in the east end of London. In this process it appears to have lost 2.5 tons. Along with most natives of this country and all tourists - I have never seen Big Ben- but I am very familiar with its sound and with Elizabeth Tower, as it is now known, which houses it.
Colne in Lancashire has many claims to fame but more of that in future. For many people it is famous for its giant outlet centre -
Boundary Mill
- and
Banny's
Fish and Chips.
Today, however, we are interested in the cemetery in Keighley Road.
First, I would like to draw your attention to the Cemetery Chippie on the opposite side of the road.
If you are not shy of associating your food outlet with a cemetery why would you not use the slogan
Chips to die for
The reason
we have come to Colne Cemetery is to view this gravestone.
Have you guessed yet?
On

10th April

1912

RMS Titanic sailed from Southampton on her maiden, and only, voyage.
The band master on that voyage was a Colne man - Wallace Hartley who was interred here 33 days after the sinking.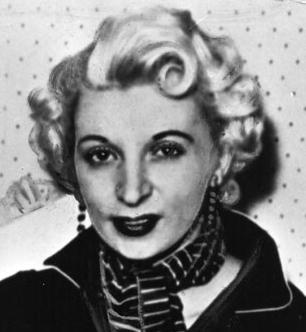 The last woman to be hanged in Britain for murder was Ruth Ellis.

On

10th April

1955

she shot David Blakely in London after he had beaten her up and caused a miscarriage.
She was initially buried in Holloway Prison but her body was later moved to St. Mary's Church in Amersham, Bucks.
The headstone read
Ruth Hornby 1926-195
5 but this was destroyed by her son just before he committed suicide.